Here's what's gonna happen when you press that purchase button:
1. You'll be brought to another page to enter your email address and payment information,
2. You'll hit the button at the bottom to confirm your purchase,
3. And then you'll be brought inside the course platform!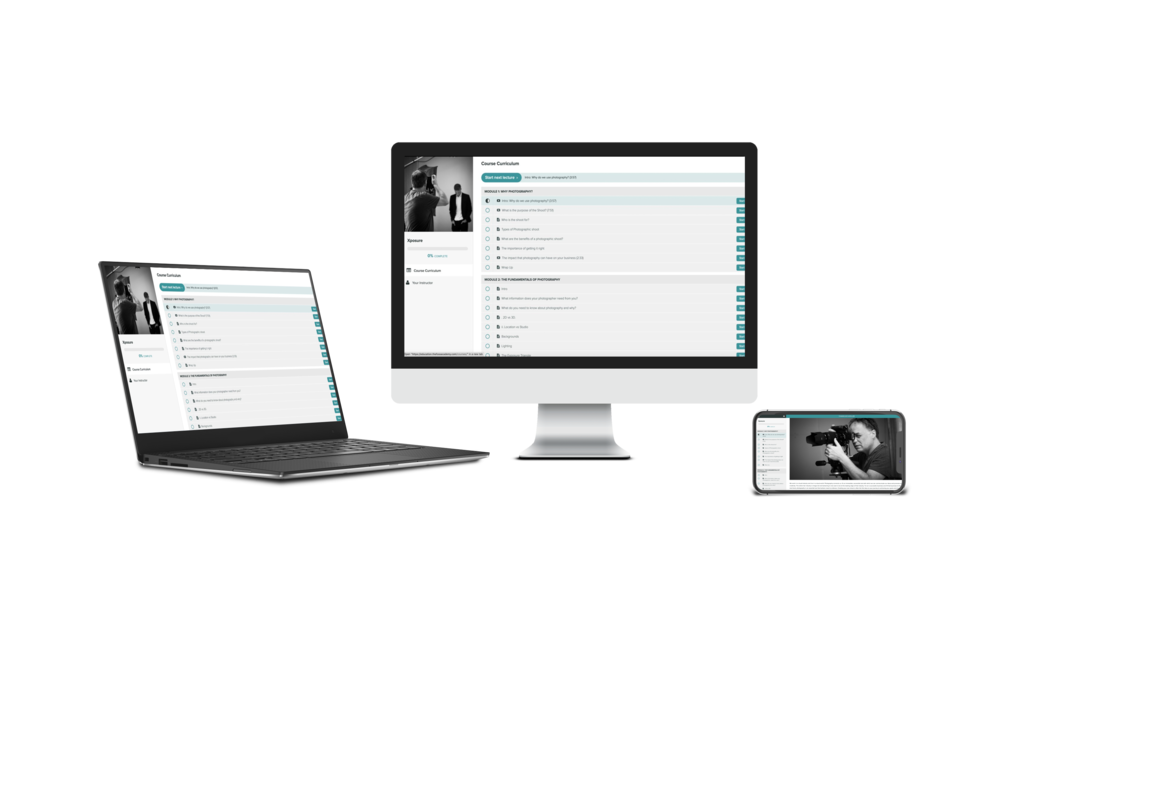 It's that easy, I promise!

Once you sign up you'll get instant access to the course platform and the information we just talked about including the video lectures, a course workbook, and all the bonuses! Due to the Covid 19 restrictions we have postponed Xposure Live shoots till 2020. In the meantime, the online Xposure course is the perfect way to use the coming months to discover as much as you can, plan your shoots and prepare to dive deep into the world of photography'.
After completing this course, you'll...
- Have a set growth plan in place with the exact steps you need to follow. We are literally giving you everything you need to be successful. Nothing is held back!

- Have an in-depth understanding of how the photographic industry works,

- The mastery of all the skills needed to become a key person of influence (an industry icon),
- Work with Andy and myself to achieve your next mind blowing collection,

- You will be in full control of your career and excel with the knowledge that you are working towards a higher purpose,
- Understand how to engage other creatives so you could build a large network of opportunity,

- Feel as though you're living up to your fullest potential, by understanding what it takes to grow a body of work that makes a meaningful impact on the world.

But none of this will happen if you wait for the perfect moment to get started.

The perfect moment will never happen. And tomorrow will bring on change if you don't take action!

So you might as well let today be the start to the rest of your life.

Join the other Xposure students who are already growing their profiles faster than they thought possible.

Get started now!